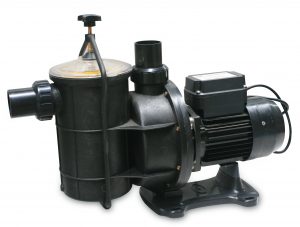 Pool Ranger Manga-Flo CL Mark II 
Product Details:
Moulded out of non-corrosive glass filled thermoplastic. The pump is supplied with 2 barrel union connectors on the inlet and outlet ports, which are designed to take both 40 & 50mm plastic pipe. It has a large capacity hair and lint basket, which can be easily accessed by releasing the threaded lid clamp. The electric motor has a high quality stainless steel motor shaft. The pump is assembled using stainless steel bots and has a 4 year pro-rata on the electric motor and mechanical shaft seal.
Warranty: 4 years on the wet end
MOTOR & MECHANICAL SHAFT SEAL:1st Year Full Replacement 2nd Year 50% Replacement – based on the original purchase price
Price on request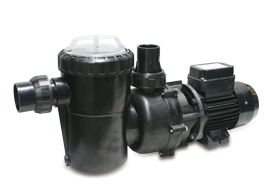 Pool Ranger Magna-Flo ECO-DYNAMIC
Product Details:
The ECO-DYNAMIC Pool and spa pump is a robust high performance product, assembled using quality stainless steel bolts and a stainless steel motor shaft. It has a large capacity hair and lint pot basket to catch leaves and other debris. The ECO-DYNAMIC has 3 programmable speeds, with a digital speed indicator, which allows for the most efficient function setting for filtration, cleaning, and water feature or solar applications.
Warranty: 4 years on the wet end and a pro-rata 2 years on the mechanical shaft seal and motor. 
Price on request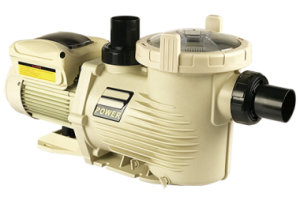 Emaux E-power EPV150
Product Details:
Robust and Reliable Latest Hydraulic Design
For large residential pools and water features.
Variable speed pump runs at maximum load continuously, inefficient and high running cost compared to the Emaux EPV range. Reduced speed provides slower water circulation rates puts less strain on the complete installation such as filter, sanitization and plumbing. It reduces the wear and tear factor ending in saving to the home owner.
Energy Efficiency Pump At All Times
– Super Quiet Operation
– Robust and Reliable
– Superior Energy Saving Technology
– User-Friendly Programming
– Latest Hydraulic Design to Maximize Your Investment
Price on request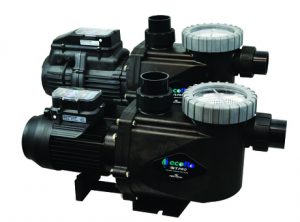 Reltech ECOFLO V3 PRO
Product Details:
For the ultimate in energy saving, Reltech's new ECOFLO V3 PRO is a unique blend of efficiency and ultra quiet performance, the ECOFLO V3 PRO can reduce your pool's electricity running costs and carbon emissions by up to 70%, without compromising performance when you need it. Available in 1.25HP.
AUSTRALIA MADE
Warranty: 3 years
Price on request